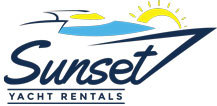 We offer a range of different types of Yacht charters available for rent in Miami, Miami South Beach, Florida Keys, the Bahamas and surrounding areas. From mid-range to large yachts to high-end luxury Yachts and everything in between, browse our selection of yachts and get in touch with us to book. Our large selection of yachts lets you enjoy an unparalleled outing or vacation for various activities. Our yachts are good for small or large groups depending on the yacht size. Whether it's a vacation with the family or throwing a party to indulge your friends, with have the right yacht rental for the occasion, with various luxury amenities that ensures a VIP experience during your trip. Browse pictures and details of the yachts to find the right one or contact us directly and tell us what you are looking for, we will help you find it!

Renting a Miami Yacht Charter, or yacht charters in South Beach, Bahamas, the Florida Keys or any of the surrounding areas, you can rent the yachts hourly, daily or multi day trips. Our goal is to ensure you have an exclusive experience of a lifetime and would like you to come back to us again for later trips. We work hard to make sure your dream trip is a reality and everything goes smoothly for you and your passengers. Contact us now to get started!
Call 786-398-5163 or 888-415-4449

.